Back To Blog
From the very beginning, we must point out that manual garage doors have not fallen into oblivion yet. They are still popular among people. However, every product has both pros and cons, when it comes to these type of garage doors, its advantages outweigh the disadvantages. You will be shown some of the reasons why you should opt for a manually activated door.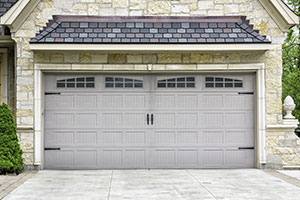 To begin with, from an economic standpoint, a manual garage door is cheaper than an automatic one. In that event, you will manage to save some money. As far as its installation is concerned, you do not necessarily have to ask for professional help. Every customer can turn this project into a DIY job. Nevertheless, you will not have to deal with garage door broken springs or poorly lubricated garage door parts. In the event of a malfunction, you can have your garage door repaired at affordable prices taking into consideration the fact that there is less to break. Specialists at Garage Door Repair Odessa are able to solve all those technical problems that can occur.
Furthermore, on the one hand, it is well-known that an automatic garage door can be opened with the aid of some tricks. Hence, someone can place an object in your door's path in order to activate it abusively. On the other hand, most manual garage doors are dual-locked. In that event, the lockset is harder to be compromised. If you really want to increase your door's security, you can opt for additional locks. A keyed lock will always suit your needs.
From a different point of view, this type of garage doors require little to no maintenance
As a result, its simple mechanism will work properly all year round. You will finally get rid of a wide variety of complex technical malfunctions.